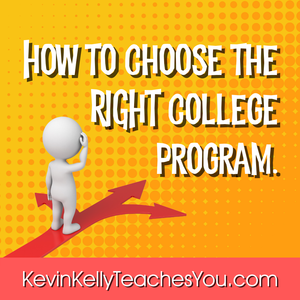 (sigh...) There are so many directions you could go, and I know it can feel overwhelming when faced with the seemingly endless possibilities...not to mention that it can get EXPENSIVE!
How much can you afford? - I think it's important to point out that furthering your education is going to be an expensive venture, so when choosing where to go, talk to your parents about it and keep the conversation open. The average application fee is around $50 but can range up to $100, so if you're applying to multiple schools, it's important to keep your budget in mind. 
There's also travel expenses that factor in when you narrow it down, and you start visiting schools to see if they are a right fit. So this could include airfare, gas, car rental & hotel.
Choices, choices, choices...
BFA vs BA - So what is the difference? A BFA requires more credits focused on the craft, while a BA allows you to study theatre along with other topics.
Big vs Small - The size of the the university makes a difference. Do you want to be a little fish in a big pond, or a big fish in a small pond? Honestly, there's benefits to both. Smaller programs allow you more hands on experience, whereas the larger programs harbor a large pool of talent, so opportunities to perform may be fewer.
Region - Where do you see yourself ending up? Los Angeles and Atlanta are primarily film & television, where Chicago and New York are primarily stage. Keep in mind where you go to school can have an effect on where you land.
Types of programs - Is it a program that breaks you down, to build you up, stripping you of everything you ever thought being an actor is, or a program that nurtures your natural abilities? Again, there are benefits to both.
The connection factor - Some people choose the program simply for the doors it could potentially open. So if you want to end up in Los Angeles and make a splash in film, you'll want to go somewhere the faculty have those type of credits and connections.
This isn't meant to scare the crap out of you, but rather to open your eyes to all that it takes to get where you want to go. So, start gathering your information on the schools that appeal to you, start saving (if you haven't already) and keep the communication lines open with your parental figure so there are no surprises. 
Reach out to me and I'd be happy to meet and set up a plan of action. Sign up for a FREE 30 minute session HERE.
Breathe. It's a lot of information, but I know if we can your head is in the right place, you'll reach your goal!
 - Kevin Kelly